Whether you've just purchased a new home or you moved into a new rental, it's important to make that space feel like your own. When you come home after a long day, it's important to feel relaxed, comfortable and safe. One of the best ways to add personality to your home is through focusing on the four walls. Consider these four ways you can decorate the four walls of your home in order to make them effortlessly beautiful.
1. Add wallpaper
Make things interesting by adding wallpaper to unexpected surfaces. Cover an entire bookcase with wallpaper with a stunningly beautiful floral printed option. If there is a door that connects from the living room to another room, cover the back of the door with wallpaper. You can use wallpaper that has a faux wooden look. The contrast can look really trendy and fun.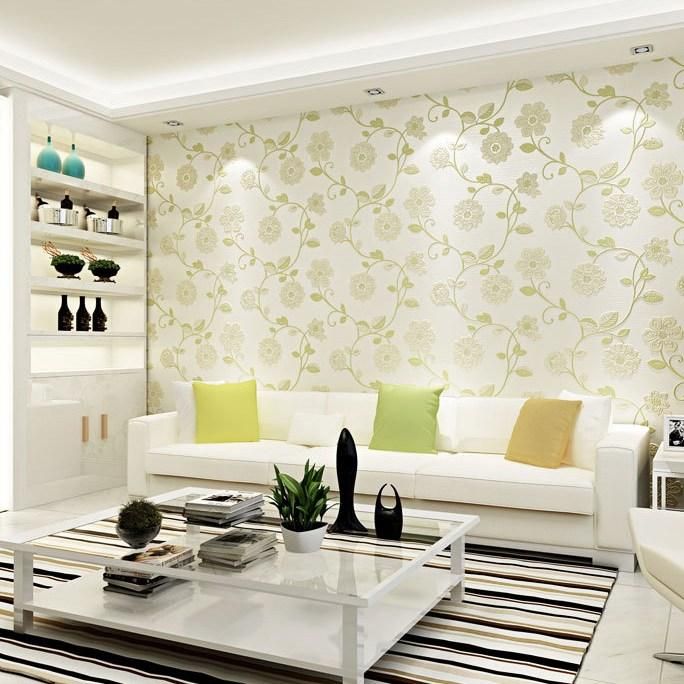 2. Create stunning window treatments
Don't forget about the windows of each room. A great way to make a room look cozy involves hanging ornate window treatments. In order to allow tons of sunlight in, use blinds. You can choose options that are wooden, bamboo or another finish. You should also consider swapping out curtains based on the seasons. During the warmer months,
lace curtains
will look really nice.
Paul's Home Fashions
offers an array to choose from. During the cooler months, opt for rich, heavy fabrics like velvet.
3. Hang large artwork
Artwork always makes a room look more intriguing. Instead of hanging the standard-sized frames in various areas, consider doing a museum-style display. You can find really large pieces of artwork to print and hang. You can also get custom-sized canvases with your own artwork, pictures of your family and more. If you make them the height of the wall, make sure to add at least two frames next to one another. This will help you achieve the museum-style effect.
4. Paint a statement wall
Paint is always great for transforming any room. It's always fun to add a bit of drama to a living space. You can do this by choosing a shockingly bold color like yellow or teal. Just make sure that the color complements the rest of the room. You don't want to choose an option that doesn't make sense. If you'd like to add depth, you can paint the walls with different textures. Sponge painting is a popular style and is fun to do in layers. You can also choose to stencil the wall. Stencils can take a long time because of the intricate details. However, once it's done, it tends to be breathtakingly gorgeous. When it's done well, your statement wall can easily stand as its own conversation piece. Technically, that was a statement wall is supposed to do.